For the 3rd annual AMVF, we curated over 100 music videos and some incredible ways to experience them including via virtual reality, the big screen, wild parties, and while swimming in a pool! Come get weird with all of us inside this one-of-a-kind music video festival!

SPIKE JONZE MUSIC VIDEO MIXTAPE
@alamo drafthouse THE RITZ// sep 16
AMVF featuring the ultimate mix of iconic and award-winning music videos on the big screen from critically acclaimed and legendary director Spike Jonze.
The "mixtape" includes groundbreaking work from Daft Punk, Bjork, Beastie Boys, Jay-Z, Kanye West, and many more. Don't miss this exclusive screening that takes us back to the days of MTV yore.
Presented by KUTX.
FLAMING LIPS VIDEO FREAKOUT
+ COSTUME CONTEST = MEET N GREET
+ Q&A
@Alamo drafthouse // sep 13
The ultimate Flaming Lips fan experience! This is your chance to freak out to the LIPS' insane video collection on the big screen, including a costume contest, sing-a-long, and convo with Wayne Coyne (virtual) and longtime LIPS director Bradley Beesley (in the house).
Expect things to get way out there!
Presented by KUTX.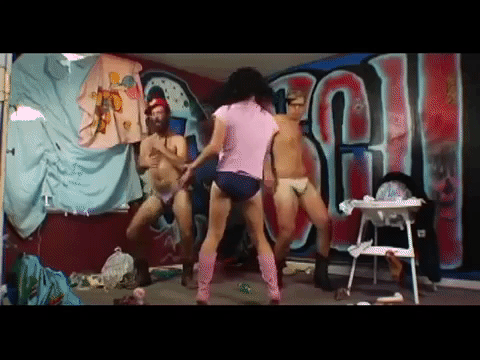 CHRISTEENE VIDEO RETROSPECTIVE
+ intimate performance
+ TEASER
+ Q&A

@Alamo Drafthouse // SEP 13
This is your chance to experience CHRISTEENE's self-described "human pissoir of raw unabashed sexuality" and "gender-blending, booty-pounding, perversion of punk," in the dark and intimate confines of Alamo Drafthouse!

AMVFest projects that stank onto the big screen, inviting shock, awe and thoughtful review of CHRISTEENE's controversial video work. The screening will conclude with a teaser video, Q&A with CHRISTEENE and acclaimed director PJ Raval, plus a special performance!
Presented by OUTsider.
video swim night
++opening night++
+ SIP SIP (LIVE)
+ GOLDEN DAWN ARKESTRA "Space baPtism"
+ WORLD PREMIERES
@W Hotel POOL Deck // Sep 12
Who needs a red carpet when you can do a swimming pool premiere?! We're talking MTV Beach House vibes meets the VIP experience for the AMVF Opening Night. Catch the hottest music videos in the coolest pool in Austin via cabana or swimsuit. Featuring WORLD PREMIERES from Brown Out, A Giant Dog, Holiday Mountain, and many more, plus a "space baptism" from Golden Dawn Arkestra.
WALKER LUKENS KARAOKE
+ VIDEO RETROSPECTIVE
+ WORLD PREMIERE
+ PERFORMANCE
@ALAMO DRAFTHOUSE THE RITZ // SEP 14
Join us for this Austin Music Video Festival featured screening of the varied music video works of Walker Lukens, including a world premiere, karaoke sing-a-longs and an intimate performance, presented by KUTX 98.9.
HOLODECK RECORDS VIDEO showcase
+ After party
+ world premiere
@North Door // Sep 14
Austin based vinyl and cassette label HOLODECK Records present a a special screening of selections from their expansive catalog of music videos. screening of their top local and international electronic artists on a massive HD screen. Featuring SURVIVE, VVV, Troller, Curved Light, Marie Davidson, and a WORLD PREMIERE from Lou Rebecca, the screening will culminate in an afterparty with performances from Lou Rebecca, Samantha Glass, House of Kenzo, and DJ sets from Troller and Dylan Cameron.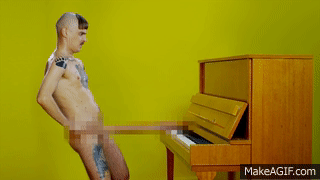 from russia with love
+ Pussy riot
Russia has A LOT more going on than hack electioneering and bare chested horse-riding presidents. In promotion of timely cultural exchange, AMVF is spotlighting Russia and it's incredible music video achievements via it's most radical voices (ahem, Pussy Riot). Equal parts #nsfw, topical, mind altering and hilarious, we've strewn together a diverse slate of our finest submissions from the Fed.

Get 5-day Passes
Phoenix's Trilogy BIG SCREEN PREMIERE
@ Alamo Drafthouse the ritz // Sep 14
AMVF features French-indie pop band Phoenix's latest music video trilogy "Ti Amo Speciale" alongside independent artists and filmmakers work within the "Violent Vidz" screening (a la horror movie night at the drive-in) and SOAPS (Drama for your Mama).
Spirits will be flowing from Tito's Handmade Vodka. Sponsored by Do512.

Get Limited Reserved Seats!
Get 5-day Passes
VIDEOACTIVE LOUNGE
+ Virtual reality
+ MIXED reality
+ INteractive MUSIC VIDEOs
Engaging wide-eyed new users, enthusiasts, and industry leaders alike, the VRL features cutting edge gear and interactive work from top-tier artists and designers.

FREE 12:00-1:00pm
Get Saturday Passes
Get 5-day Passes
AUSTIN MUSIC VIDEO AWARDS
@AUSTIN SCHOOL OF FILM
+ WORLD PREMIERES
+ AFTERPARTY w/ CAPYAC (DJ Set)
+ PERFORMERS: Calliope Musicals, Dead Love Club, and more
+ SPIRITS: Tito's Handmade Vodka + Dulce Vida + BeatBox Beverages
The 3rd annual Austin Music Video Awards show honors our music videos and makers showcased throughout the 5-day festival. Popping up at the Austin School of Film, the pinnacle of the festival week will feature pop-up performances, special guest award presenters, world premieres, and the dignifying of 17 award winners!
MAUI WOWIE LUAU (LIVE CONCERTS)
+ LANCE HERBSTRONG
+ BUHU
+ THE HUMAN CIRCUIT

We bring you the best local live surf-n-toke inspiring bands all to one party! Get baked, lei'd, and rock the maui wowie way!

Get Limited Tix!
Get 5-day Passes
++
5 days
8 VENUES
5 Parties
THE Awards Show
100+ MUSIC VIDEOS
20+ World Premieres
300+ Directors, CREW & BANDS
Austin
f*cking
TX
Life changing tacos, epic parties, the coolest swimming/watering holes, and the most wonderfully weird inhabitants, Austin is yours for the taking. Join us at the hottest venues and screens in town to celebrate music videos with our ever-melding community of music, film, tech and taco-lovers.
CURATION
The first two years, we threw down with the US theatrical debut of Beyoncé's Lemonade and Okkervil River's Down Down the Deep River at Alamo Drafthouse Ritz (SOLD-OUT), video retrospective from Arcade Fire, Austin City Limits TV, and Octopus Project, hundreds of international music videos, parties, Videoskate Night, cutting edge virtual reality... and the Awards show. Pretty epic, right?

So you know we're bringing the goods for AMVF III with featured screening from legendary director Spike Jonze, Flaming Lips, CHRISTEENE, and Holodeck Records, hosting exclusive Q&A's, virtual reality and interactive content, presenting 16 outstanding awards, hosting panels and parties throughout Austin.
AWARDS SHOW
The AMVF Awards Show honors the outstanding videos and their creators showcased at the festival. Think Austin's version of the VMA's, the pinnacle of the festival week will feature pop-up performances, special guest award presenters, and the dignifying of 16 award winners across AMVF's distinct categories including "Keepin' It Weird", "Funny or High", "Best Violent Vid", and the "Alright Alright Alright Award" for Best Austin video; among more classic categories such as "Video of the Year" and "Best Animation."

Stick around after the awards for the crazy Closing Party with CAPYAC (DJ set)!
Thrillbox created a dedicated AMVF app for this year's VIDEOACTIVE Lounge (VR, MR, & 360) music videos! 2017 content features cutting edge work from Bjork, Squarepusher, Mixmaster Mike, Whiskey Shivers and much more!
Download below...